Eyes4ICU Workshop at ETRA 2023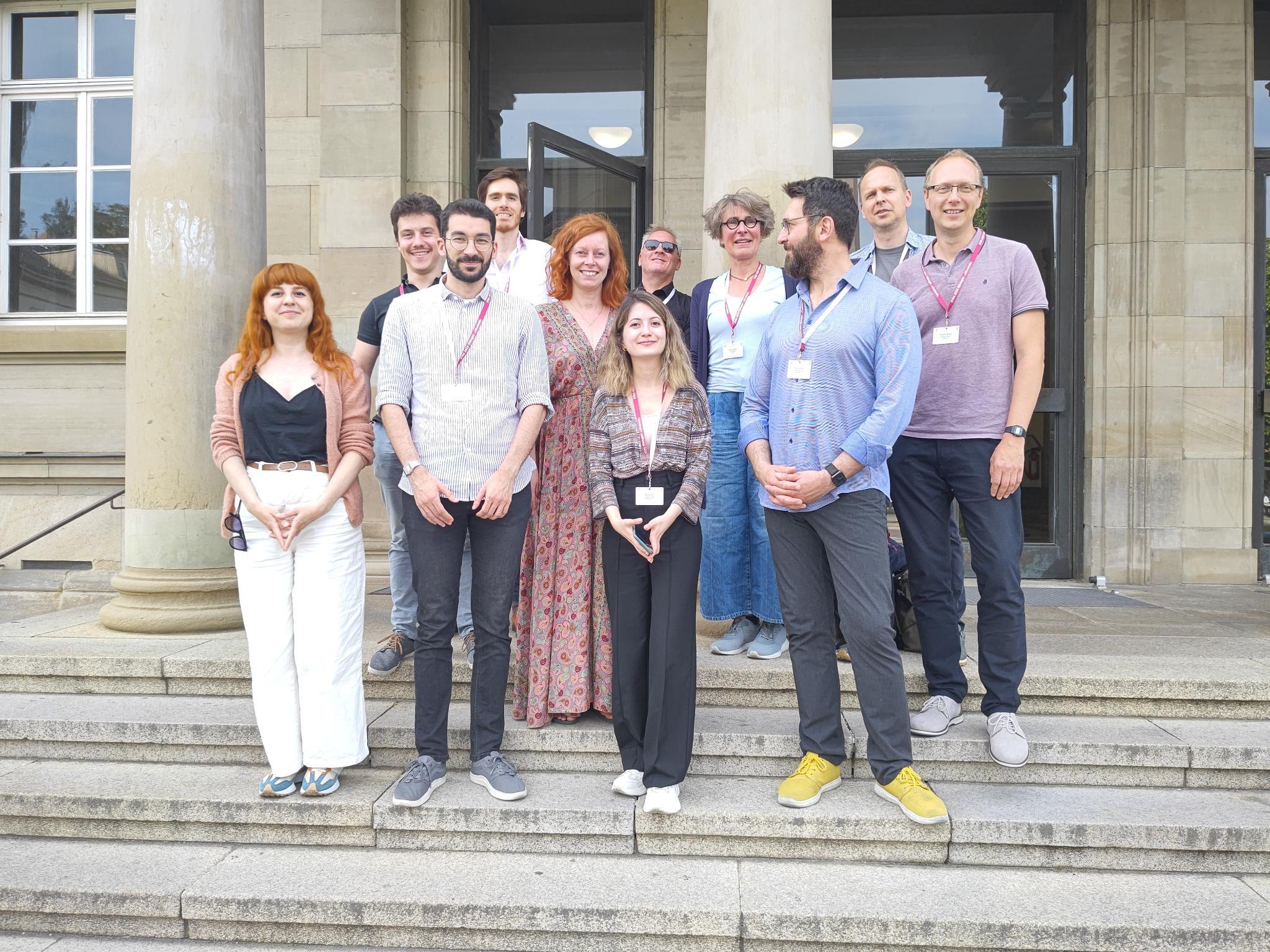 Eyes4ICU. New Frontiers of Eye Tracking: Eyes for Interaction, Communication, and Understanding.
*** Eyes4ICU Workshop took place on June, 2nd from 1:00 p.m. - 5:30 p.m. as part of ETRA 2023 in Tübingen ***
General information
Eye tracking has been used in Human-Computer Interaction already for decades, be it for evaluating interactions and their usability, be it as its interaction modality. Recent advances such as the miniaturization of hardware or the progress in machine learning enable eye tracking technology to become a core part of pervasive human-computer interaction - as it is inherent in human-human interaction. Working on these new frontiers and expanding the boundaries and exploring state-of-the-art eye tracking methods, eye movement models, and gaze-based applications, is the aim of the Eyes4ICU workshop.
Workshop contributions showcase novel works which may include completed systems and/or studies, preliminary results of piloting studies or early iterations of design. We welcome submissions from any field using eye tracking for interaction. During the workshop, participants are asked to contribute with presentations, position statements, or discussions.
Eyes4ICU Workshop contributions
Toshiya Isomoto, Shota Yamanaka, and Buntarou Shizuki. 2023. Reanalyzing Effective Eye-related Information for Developing User's Intent Detection Systems. In Proceedings of the 2023 Symposium on Eye Tracking Research and Applications (ETRA '23). Association for Computing Machinery, New York, NY, USA, Article 71, 1–3. https://doi.org/10.1145/3588015.3589508
Xianta Jiang, Ziang Wu, Jingjing Zheng, Bin Zheng, and Stella Atkins. 2023. Index Pupil Activity Echoing with Task Difficulty in Fitts' Law Setting. In Proceedings of the 2023 Symposium on Eye Tracking Research and Applications (ETRA '23). Association for Computing Machinery, New York, NY, USA, Article 72, 1–3. https://doi.org/10.1145/3588015.3589509
Qasim Ali, Ilona Heldal, Carsten Gunnar Helgesen, and Are Dæhlen. 2023. Towards Developing an Animation Kit for Functional Vision Screening with Eye Trackers. In Proceedings of the 2023 Symposium on Eye Tracking Research and Applications (ETRA '23). Association for Computing Machinery, New York, NY, USA, Article 73, 1–3. https://doi.org/10.1145/3588015.3589510
Santiago de Leon-Martinez, Robert Moro, and Maria Bielikova. 2023. Eye Tracking as a Source of Implicit Feedback in Recommender Systems: A Preliminary Analysis. In Proceedings of the 2023 Symposium on Eye Tracking Research and Applications (ETRA '23). Association for Computing Machinery, New York, NY, USA, Article 74, 1–3. https://doi.org/10.1145/3588015.3589511
Filippo Baldisserotto, Krzysztof Krejtz, and Izabela Krejtz. 2023. A Review of Eye Tracking in Advanced Driver Assistance Systems: An Adaptive Multi-Modal Eye Tracking Interface Solution. In Proceedings of the 2023 Symposium on Eye Tracking Research and Applications (ETRA '23). Association for Computing Machinery, New York, NY, USA, Article 75, 1–3. https://doi.org/10.1145/3588015.3589512
Mehtap Çakır and Anke Huckauf. 2023. Reviewing the Social Function of Eye Gaze in Social Interaction. In Proceedings of the 2023 Symposium on Eye Tracking Research and Applications (ETRA '23). Association for Computing Machinery, New York, NY, USA, Article 76, 1–3. https://doi.org/10.1145/3588015.3589513
Anna Warchol-Jakubowska, Izabela Krejtz, and Krzysztof Krejtz. 2023. An irrelevant look of novice tram driver: Visual attention distribution of novice and expert tram drivers. In Proceedings of the 2023 Symposium on Eye Tracking Research and Applications (ETRA '23). Association for Computing Machinery, New York, NY, USA, Article 77, 1–3. https://doi.org/10.1145/3588015.3589514
Valentin Foucher and Anke Huckauf. 2023. Using Eye Tracking to detect Faking Intentions. In Proceedings of the 2023 Symposium on Eye Tracking Research and Applications (ETRA '23). Association for Computing Machinery, New York, NY, USA, Article 78, 1–3. https://doi.org/10.1145/3588015.3589515